With four growing boys in the house, we try to re-purpose, reuse and recycle as much as we can. We have become pretty creative with ways to reuse our everyday items before we throw them into the garbage.
As homeschoolers, the majority of our crafts have come from re-purposed items, such as egg cartons, bottles, cans, boxes and Internation Delight coffee creamer bottles.
As much as we love and enjoy our coffee, we love our creamer even more! You can imagine the amount of plastic coffee creamer bottles we go through. In an effort to continue our attempt to reusing and re-purposing, I'm going to share a fun and super easy craft made with a simple coffee creamer bottle.
I have made the following centerpieces out of materials I had at home… a napkin, rubber band and a yellow ribbon for one and purple tulle and Disney Princess ribbon for the other.
I'm collecting these bottles to decorate in purple and gold for football season. They will make the perfect LSU table centerpieces. They can hold flowers, pinwheels, flags, utensils… the possibilities are endless!
You will need 4 items and 4 simple steps to make your centerpiece.
$5 Table Centerpiece
What you will need:
A pretty cloth napkin or material
rubber band
ribbon
How to make your decorative centerpiece:
Remove bottle wrapper, wash and let dry.
wrap napkin or cloth around bottle
wrap a rubber band around the neck of the bottle to hold napkin up
tie a ribbon around rubber bandto hide the rubber band.
If you have a little girl, she will love one of the Disney Princess bottle vase!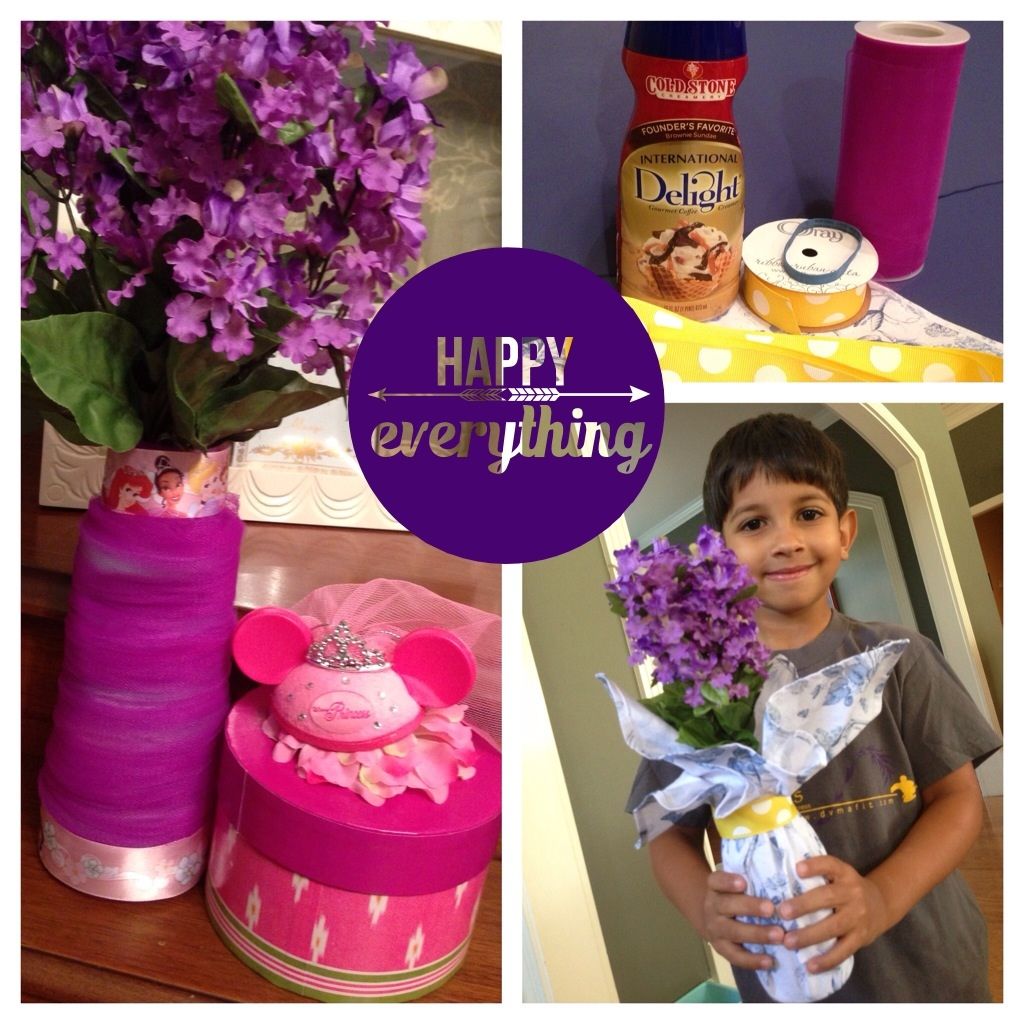 There are many uses for Internation Delight coffee creamer, the recipes posted on the Internation Delight What's Your I.D. Pinterest board are nothing short of amazing! They even have homemade ice-cream, no machine necessary! I could not find my I.D.(favorite creamer flavor) in a recipe, so I decided to create one. I must say, it came out pretty darn good.
Heath Bar Poke Cake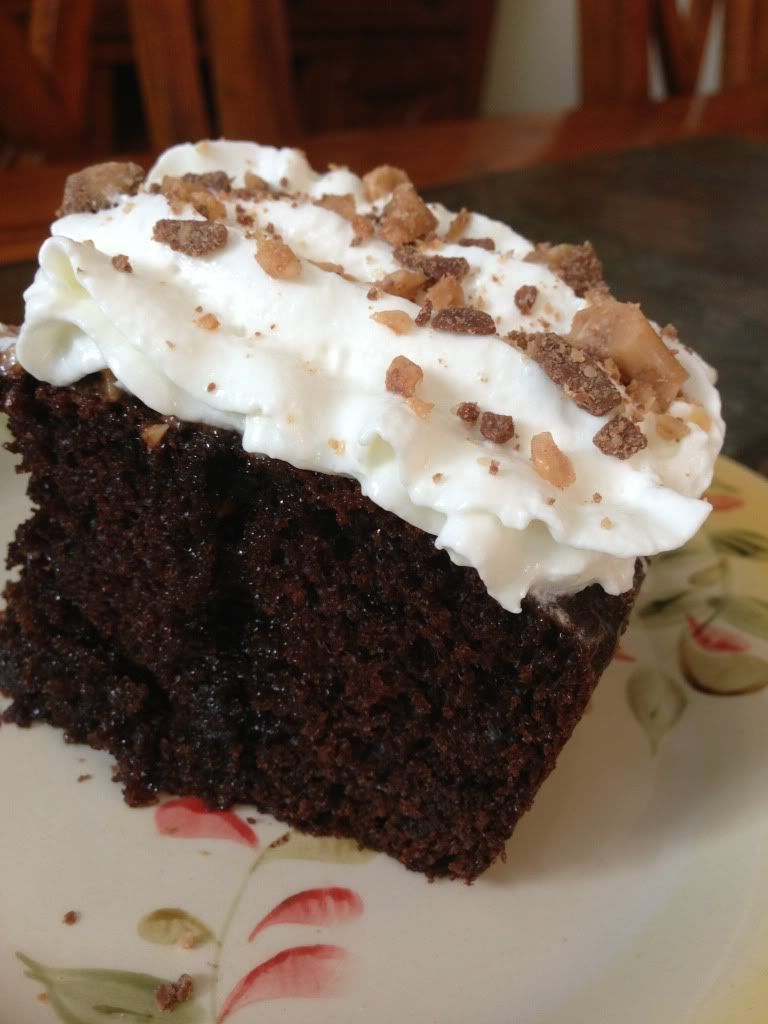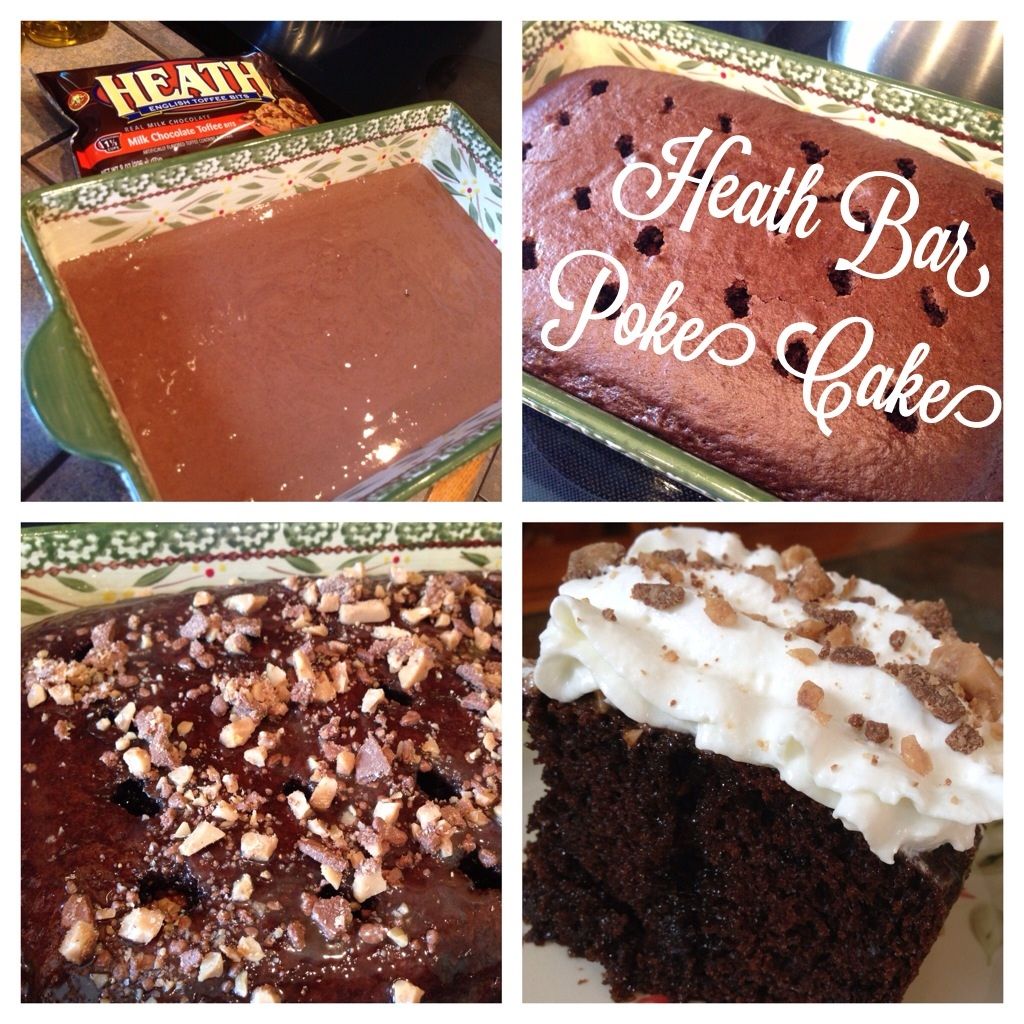 Ingredients
1 boxed chocolate cake mix (I like the double chocolate)
1/2 cup caramel ice cream topping
1 carton (12 ounces) frozen whipped topping, thawed
1 cup Heath candy bits
Directions
Prepare and bake cake according to package directions (I like to use milk in the place of water for added nutritional value), using a greased 13×9-in. baking pan. Cool on a wire rack.
Using the handle of a wooden spoon, poke holes in cake. Pour mixture of 3/4 cup caramel topping with into holes. Spoon remaining caramel mixture over cake. Sprinkle top of cake with Heath bits then top with whipped topping. Sprinkle again with the remaining heath bots. My boys like two layers of the heath bits. You can eat this cake warm or refrigerate for 2 hours before serving.
There you have it! Two fun and easy uses for International Delight Heath Coffee Creamer! Be sure to visit the International Delight site and let them what your I.D. is… did you know there are more than 20 flavors of I.D. coffee creamer! If you have a recipe or re-purpose your coffee creamer bottle, be sure to share and pin it with #WhatsyourID so we can see them!
What's Your ID? International Delight is looking for their most passionate flavor fans. Put your ID on the map to enter to win a Magical Trip, play games and discover more unexpected delight. Share your ID flavor at http://whatsyourid.com.
This is a sponsored conversation written by me on behalf of International Delight. The opinions and text are all mine.