Disclosure: I received Disney Channel "Teen Beach Movie" products in exchange for a post about the film. All thoughts and opinions are my own.
Disney Channel brings back "Family Movie Night" with "Teen Beach Movie, a breezy surf-rock musical comedy that also comes with a message about the importance of believing in yourself and following your true destiny. Families will be engaged by the story, music, dancing and retro fashion, and will have fun watching the movie's modern twist on classics such as "Gidget," "Beach Blanket Bingo," "Grease," and "West Side Story."
To kick off the new "Family Movie Night" on Disney Channel, we were sent a great box of goodies to put together the perfect movie night and share with our readers. Of course, having four boys who love to entertain, they had to make their own Beach Movie.
Growing up, The Wonderful World of Disney was our families traditional "Family Movie Night"; Walt brought us the very best television had to offer, every Sunday night. We would enjoy our family nights with popcorn, snacks, chips and dip. I enjoy the same family movie night with my own family now and cupcakes have been added to the movie night menu. 😉
For our family movie night, we watched Oz the Great and Powerful "together", which is the very best part of Family Movie Night. It's a fun time to veg out and spend time together as a family.
Some of our favorite "Family Movie Night" snacks…
 and last but not least…. popcorn! It's not movie night without popcorn.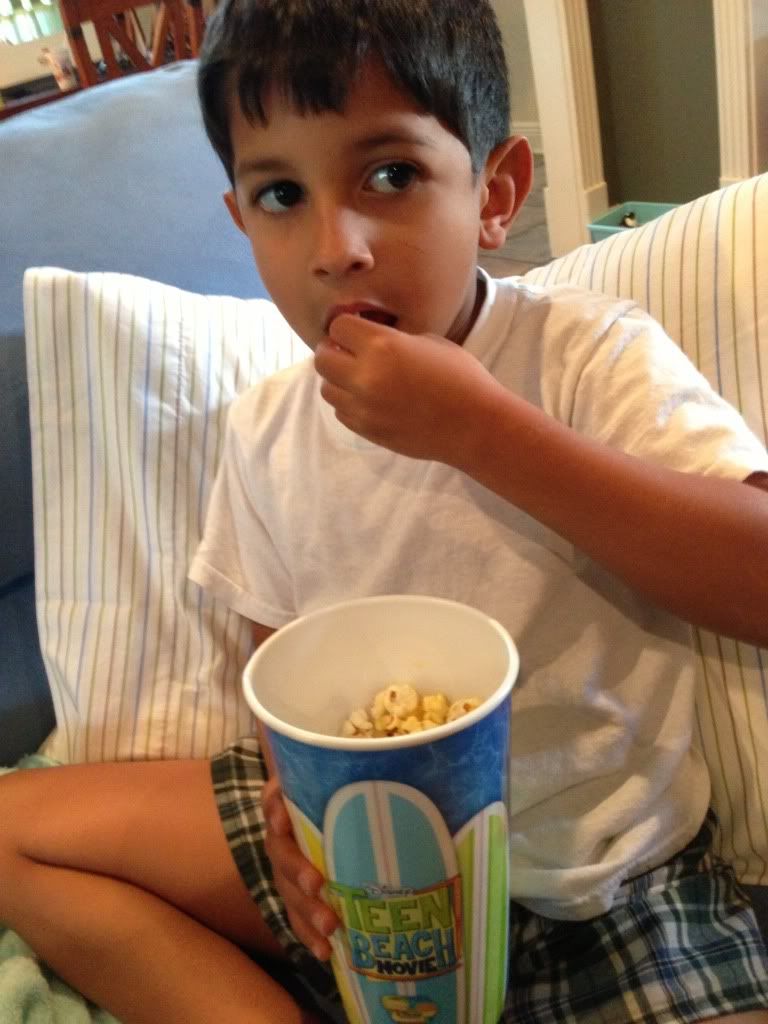 "Teen Beach Movie" will premiere July 19, 2013 (8:00 p.m. ET/PT) on Disney Channel.
To learn more about Teen Beach Movie, visit http://DisneyChannel.com/TeenBeachMovie and be sure to follow @DisneyChannelPR on Twitter and Instagram, and TeenBeachMovie on Pinterest using #TeenBeachMovie.